Qiblih

Qiblih is, in the Bahá'í Faith, the direction that should be faced during prayers.
It points to the Shrine of Bahá'u'lláh, near `Akká.
You no longer need an astrolabe or another costly device. Your iPhone can help you.

Depending on your device there are 2 options :
With an iPhone with integrated compass, just wait one or two seconds and your iPhone will point the Qiblih.
The screen displays "Delta" with angular difference.
With an older model or an iPod Touch / iPad, you'll need a real compass to find Magnetic North.
Then, set the top of your device pointing the same direction. The arrow on the screen will show you the Qiblih direction.
The screen displays "Compass bearing" with magnetic declination included.
No network access is required if you have GPS on your unit.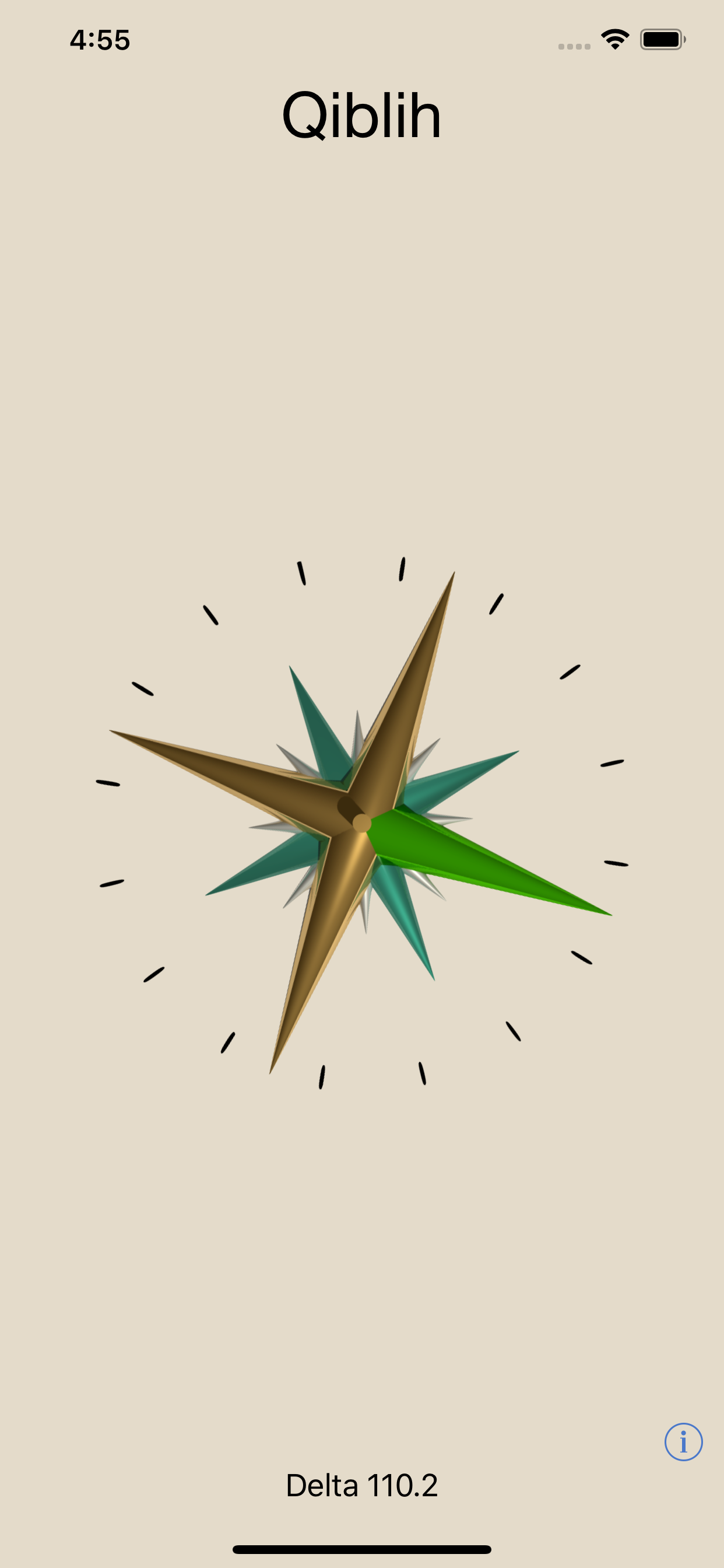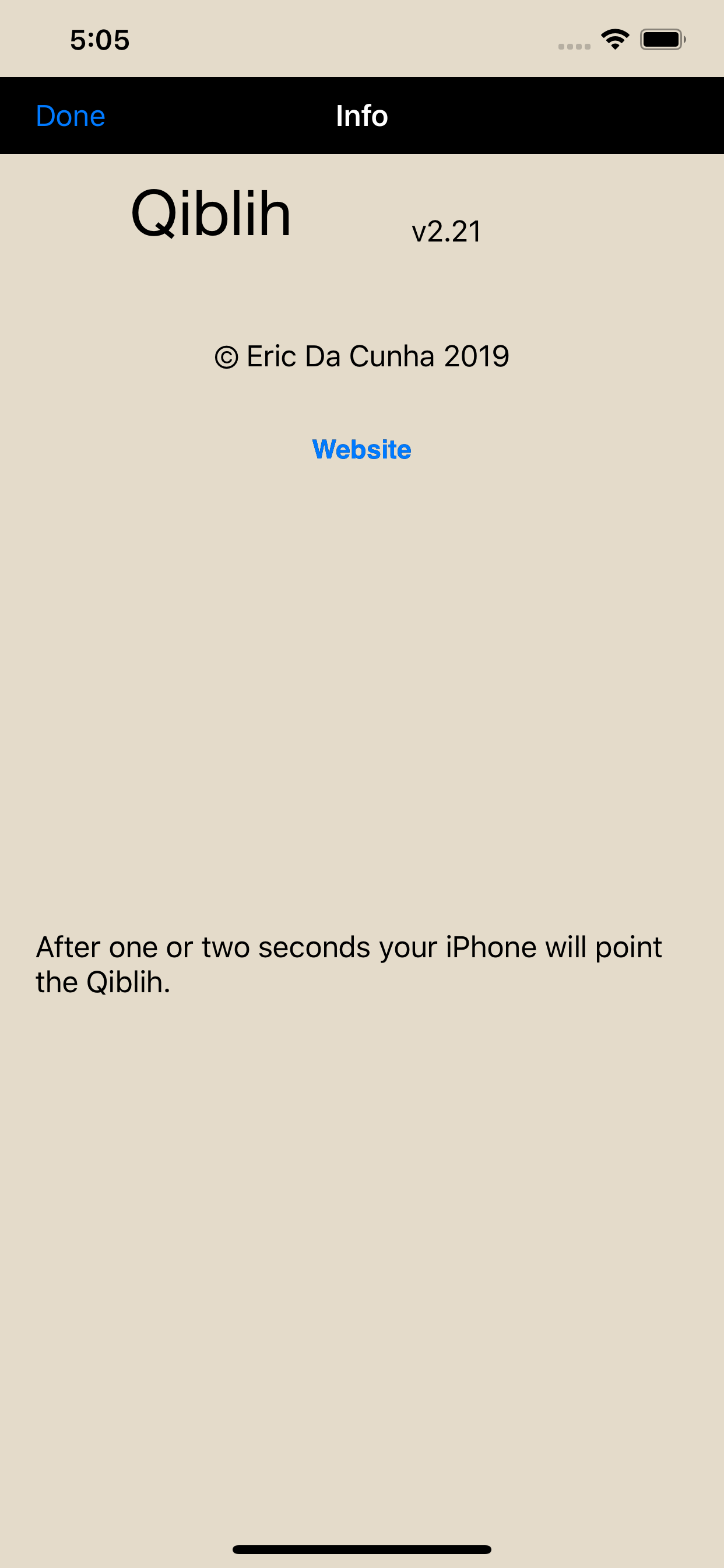 Snapshots iPad: (25% zoom, clic for full screen)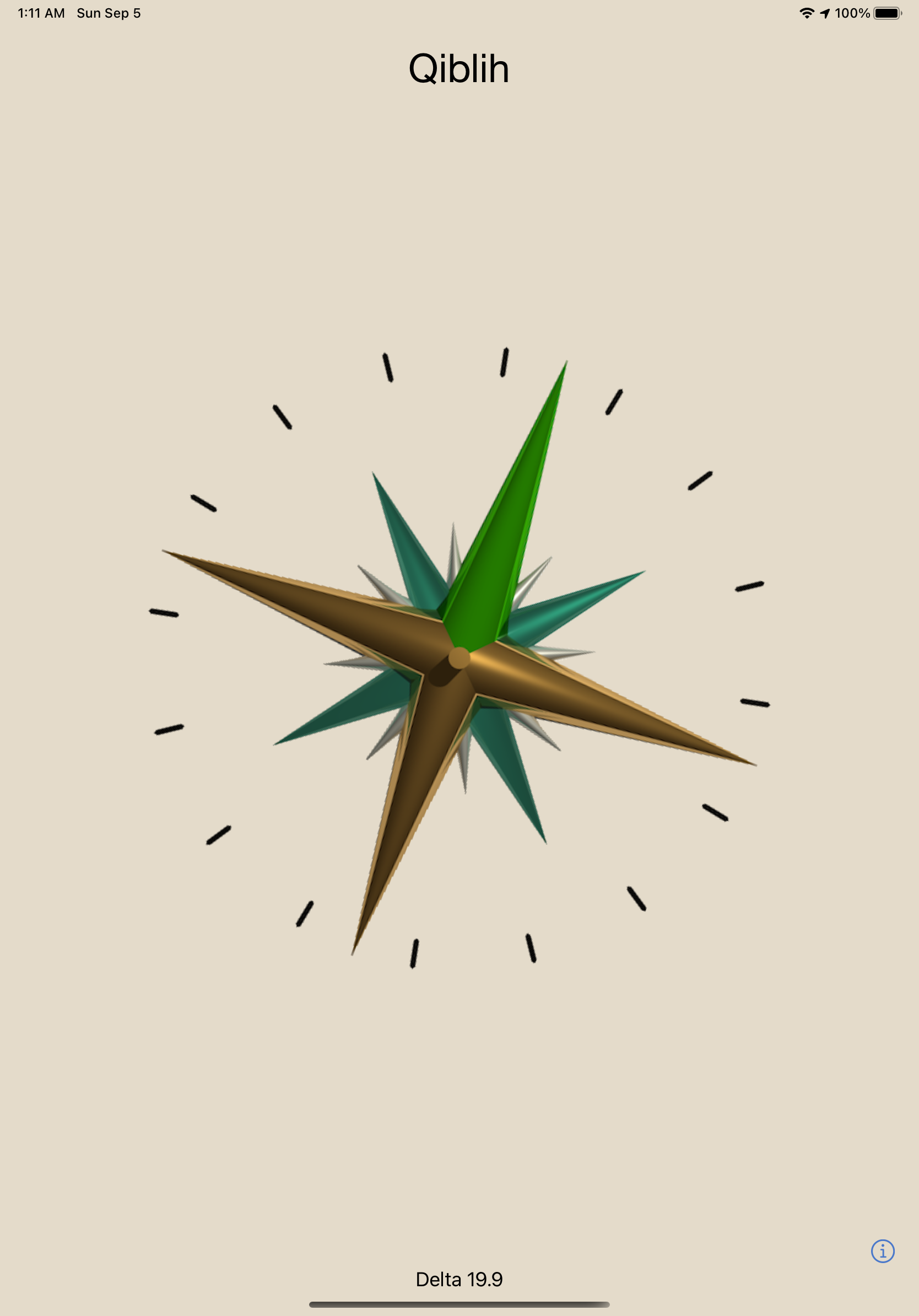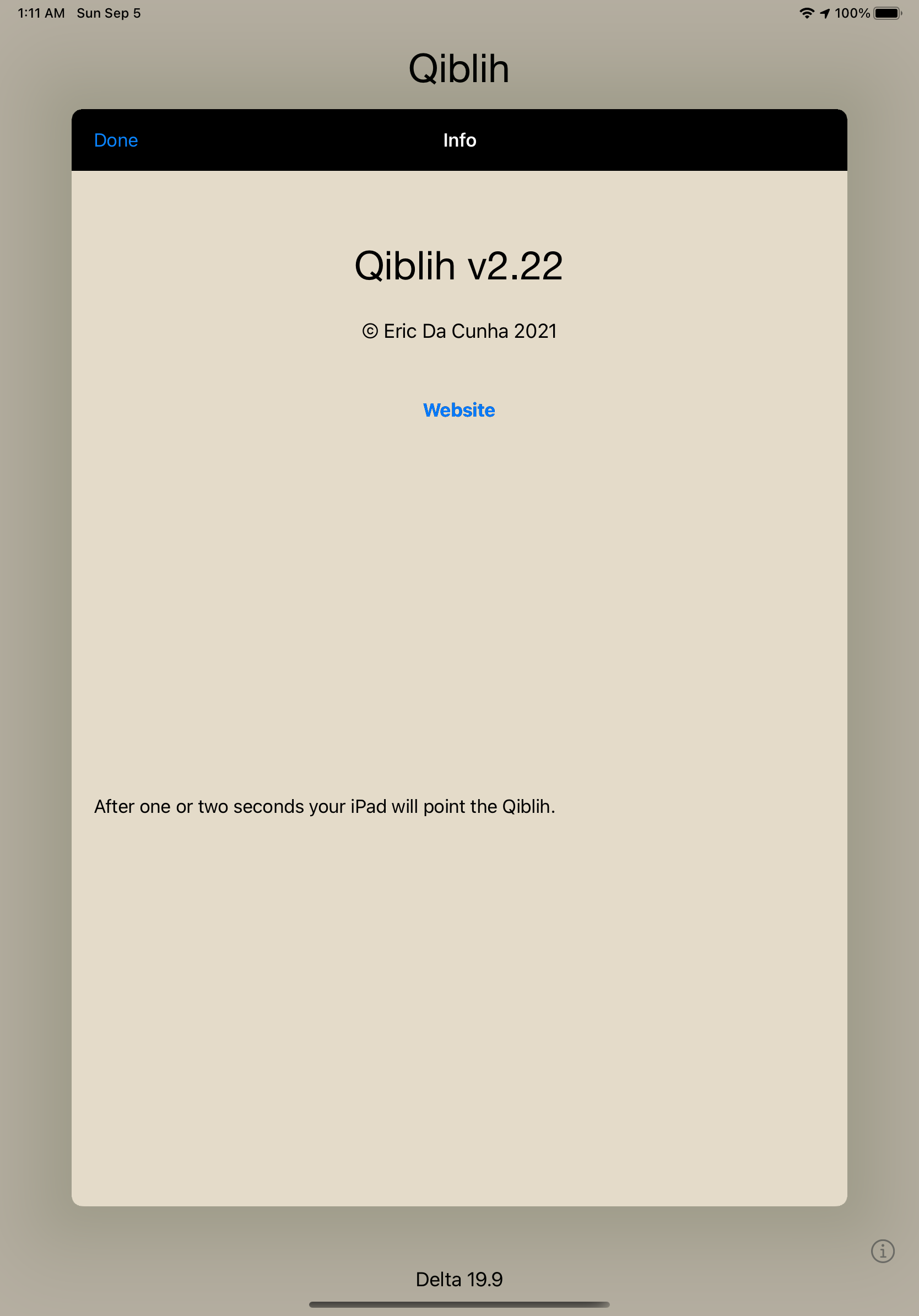 Keyword: Baha'u'llah, Báb.

Version: 2.22

Updates :
2.22: Update for ipad and bugfixes.

2.21: Better graphics for higher density screen.
Supports iOS 9 and later.
2.20: Major bug fix and graphic candy.
2.13: Bugfix for iOS 8
2.12: Graphic improvements.
Minimum iOS 5.1.1 (iPhone 3GS, iPod Touch 3G)
2.10: Universal app : iPad compatible.
Better internal compass handling.
New theme for compass display. Double tap on the compass to change view.
1.30: Improved magnetic declination calculation.
1.20: iPhone pre-3GS and iPod Touch display magnetic heading information instead of geographic heading.
1.11: New theme for compass display. Double tap on the compass to change view. Minor fix for unauthorized access to location.
1.02: French translation
1.01: First version published
---

Page en Français
More iPhone applications on
my blog
© Equinox Data Concept / Eric Da Cunha 2009-2021