wCal

wCal is a special calendar for tracking period days.
In order to help for medical records, prevent unexpected surprises and plan for future events with all the knowledge. It's a camp assistant for Miss, Mrs or Mr.

Download wCal
You can try the free version: wCalFree.
Instructions:

On the month view (watch icon) :

On the opening, the current month is displayed.
Right and left arrows navigate to next or previous month.
Days :
Tap on a date: to mark it in red or deselect it.
Current day is written in blue.
Future occurrences will be displayed in purple, fertile time (based on Ogino Knaus method) in yellow. In bold the theorical ovulation day.

The average cycle length (plus minimum and maximum) automatically refines with the complete history.

The list view (open book icon) summarizes all known cycles and their duration.
The settings panel (... icon) has two switches :

Password protect : queries a 4 digits code at launch (default is 0000).
To renew it, tap the old code then tap "Change", tap the new one and confirm.
Fertile days : triggers display of fertile days in yellow.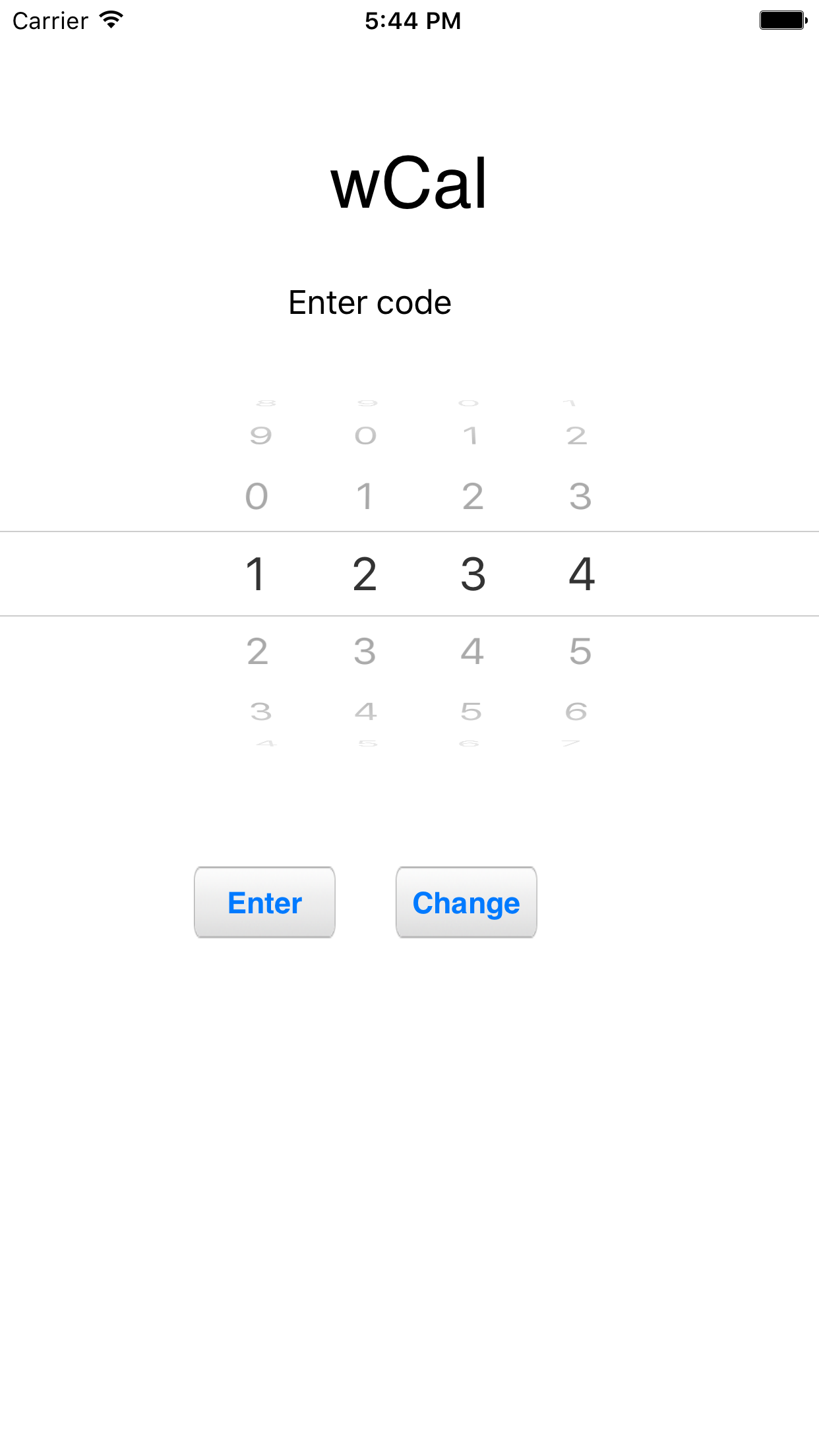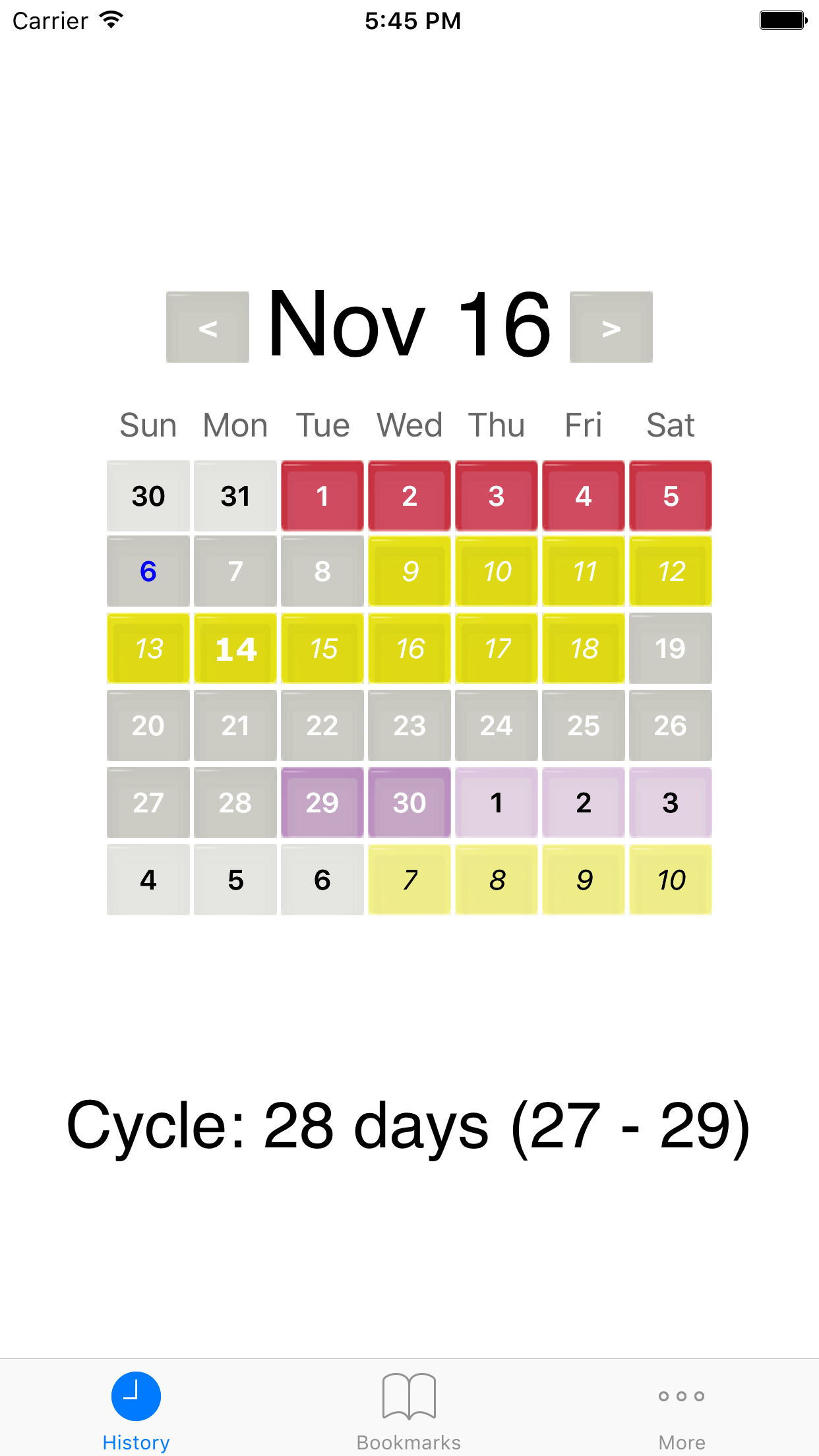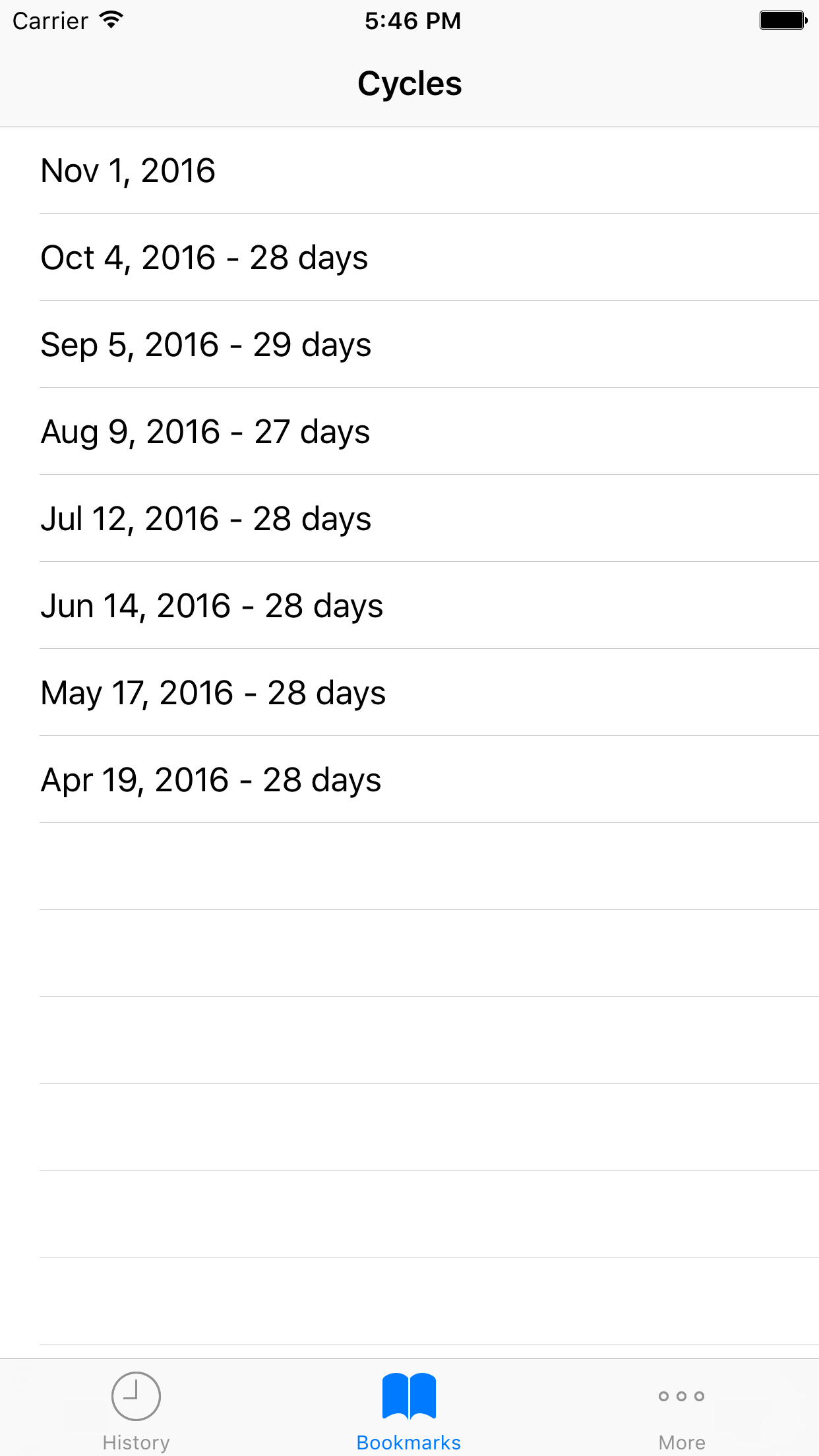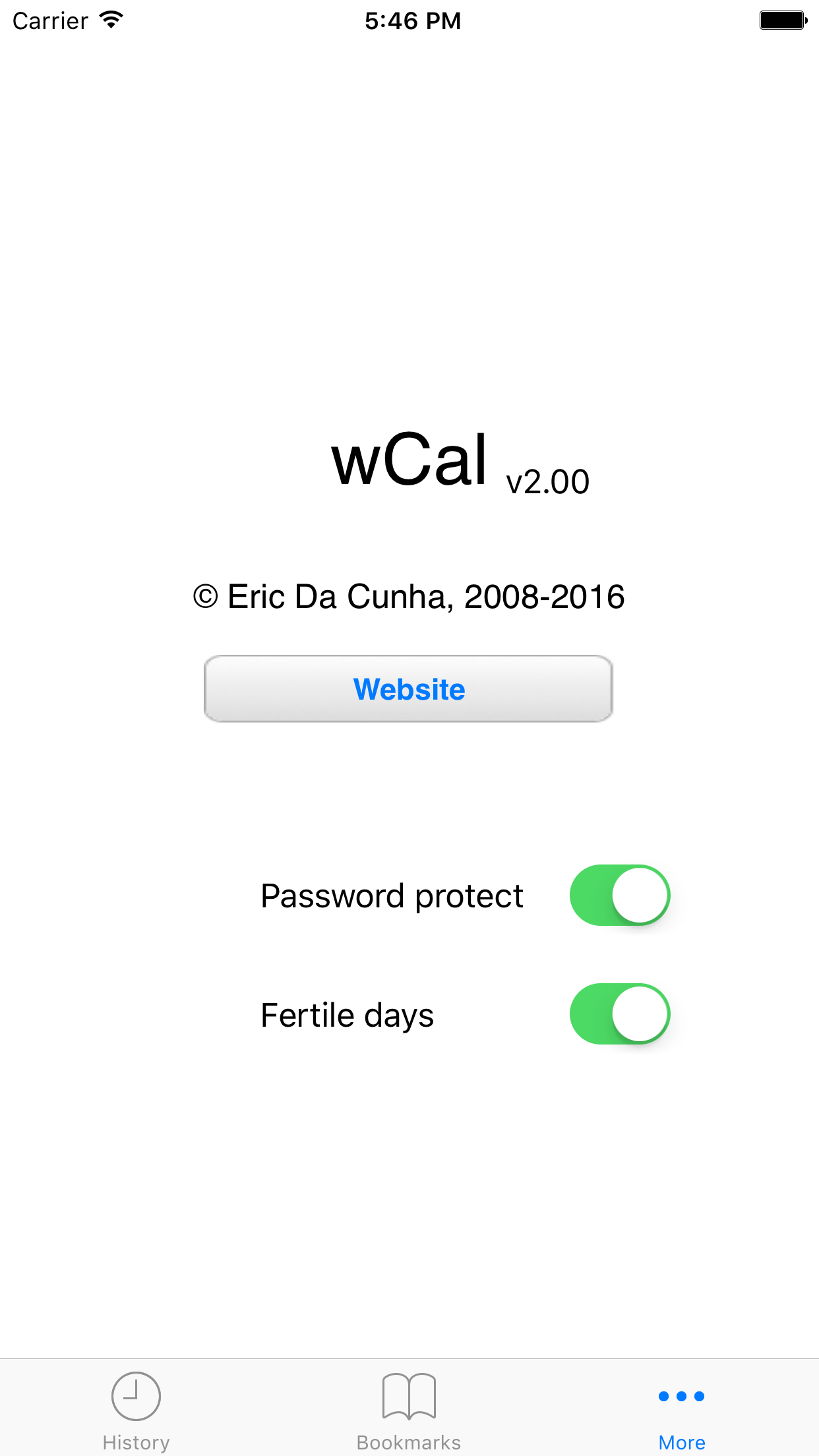 Version: 2.00
Updates:
2.00 Major rewrite for iOS greater or equal to 8.0.
Small bug fix for purple predictions.
Paintings are unchanged but first thing first.
1.50 Universal version for iPad.
New statistical engine.
Log is sorted in reverse chronological order.
Display all period days.
1.31 Retina graphics, tuning for irregular cycles.
1.25 Improved irregular cycle handling
1.20 Password protection and optional display of fertile days.
1.10 Displays ovulation day in bold and highlight current day in blue.
1.03 Spanish translation, ¡ Por fin !
1.02 French translation, enfin !
Keywords: Menstrual calendar, period calendar, cycles, menses.
---

Page en Français
More iPhone applications on
my blog
© Equinox Data Concept / Eric Da Cunha 2008-2016