wCalFree

wCalFree is a special calendar for tracking period days.
In order to help for medical records, prevent unexpected surprises and plan for future events with all the knowledge. It's a camp assistant for Miss, Mrs or Mr.
 
Download wCalFree
An improved version (wCal) is available.  
Instructions:
All operations are done on a month view.
On the opening, the current month is displayed.
Right and left arrows navigate to next or previous month.
Tap on a date: to mark it in red or deselect it.
Future occurrences will be displayed in purple.
The cycle lenght automatically refines with the complete history.
Snapshots iPhone: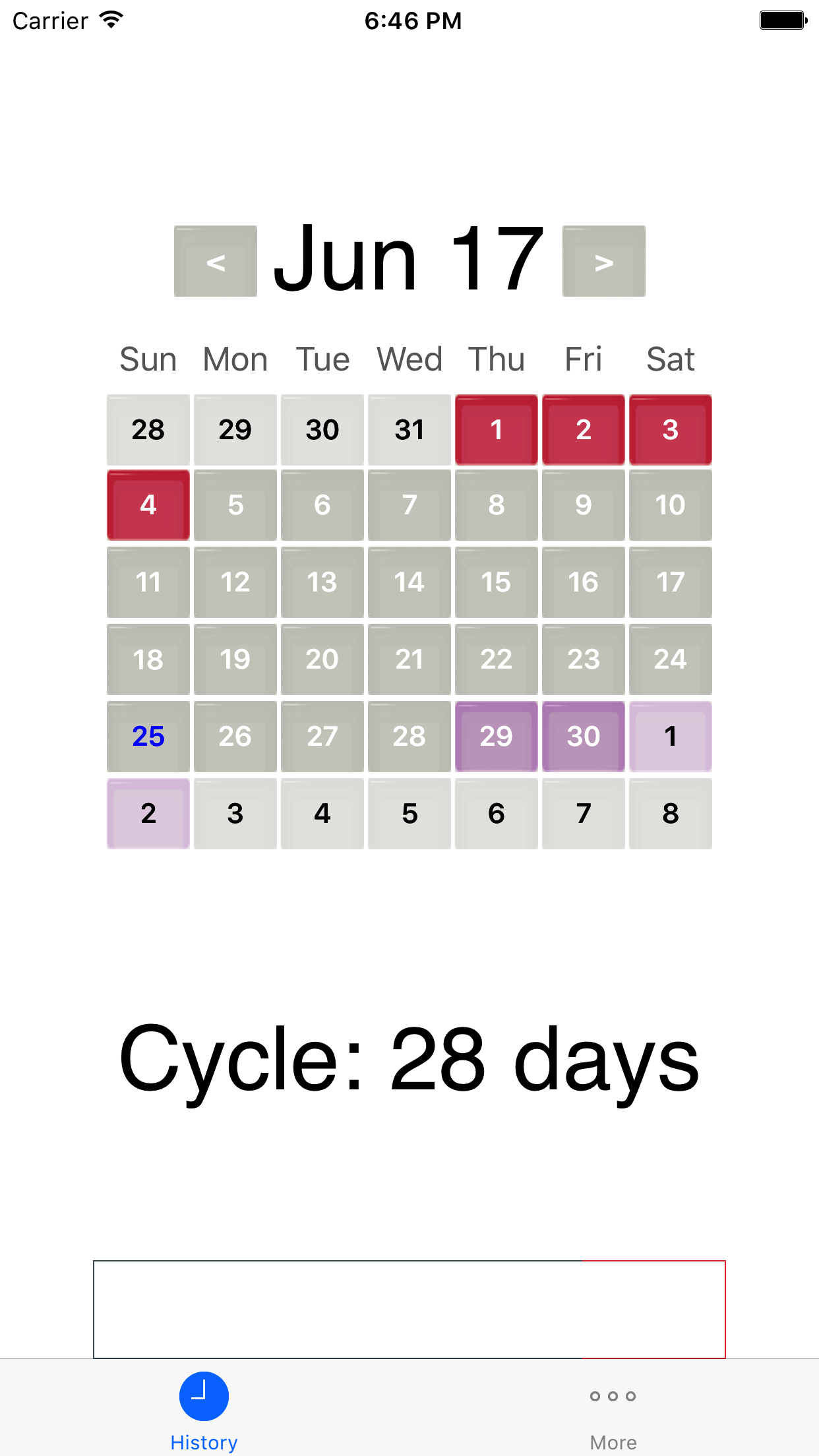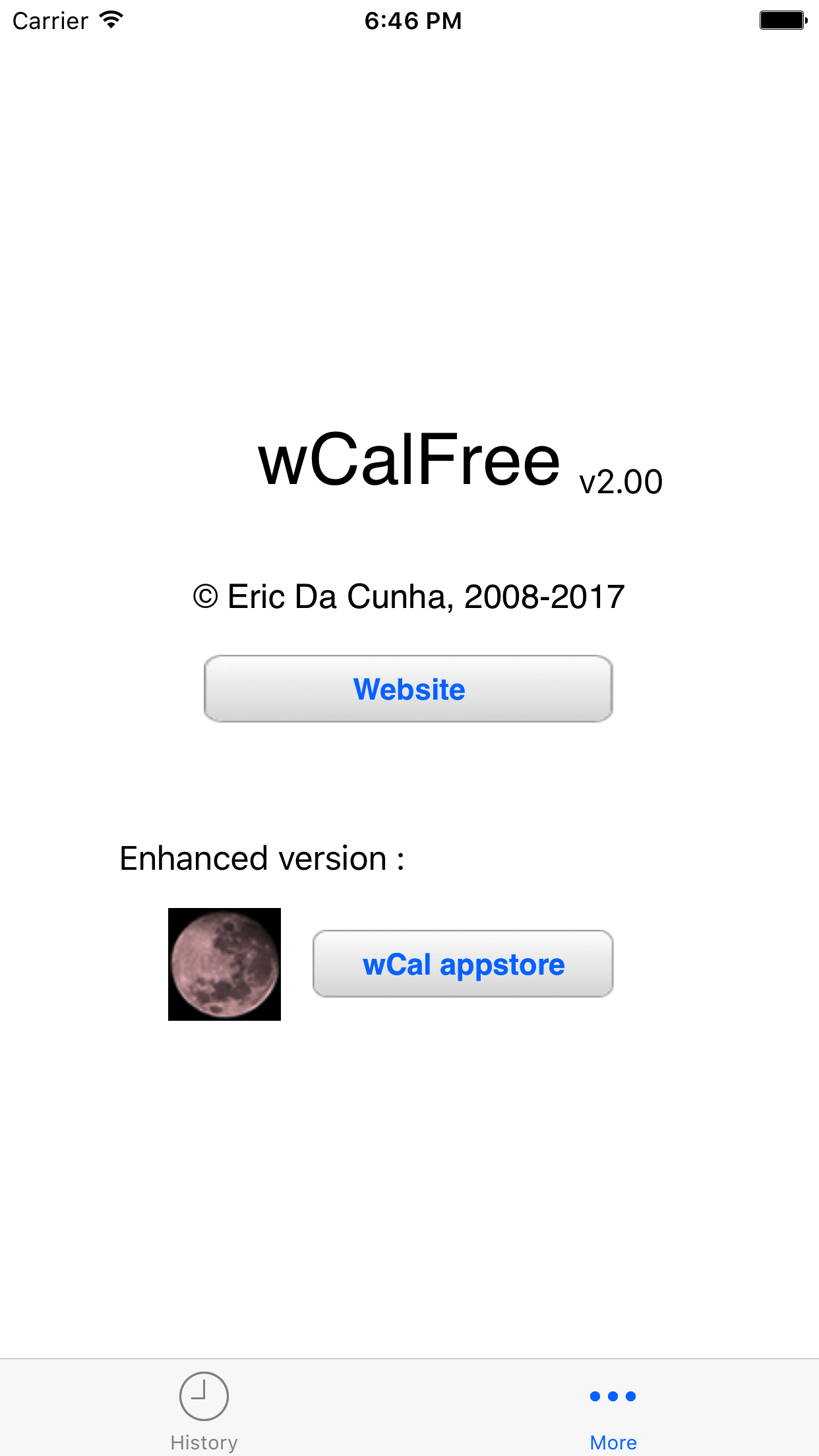 Snapshots iPad: (25% zoom, clic for full screen)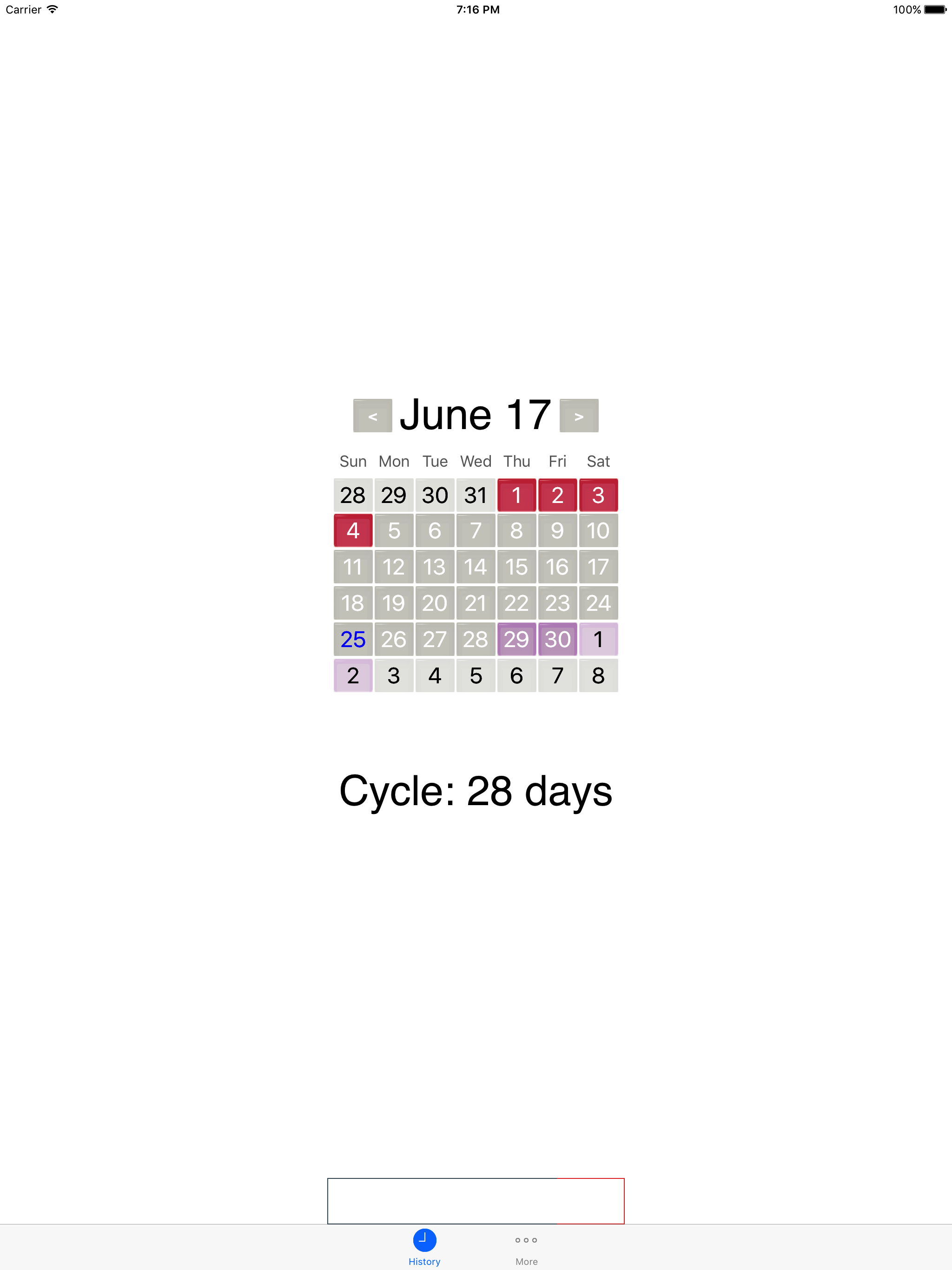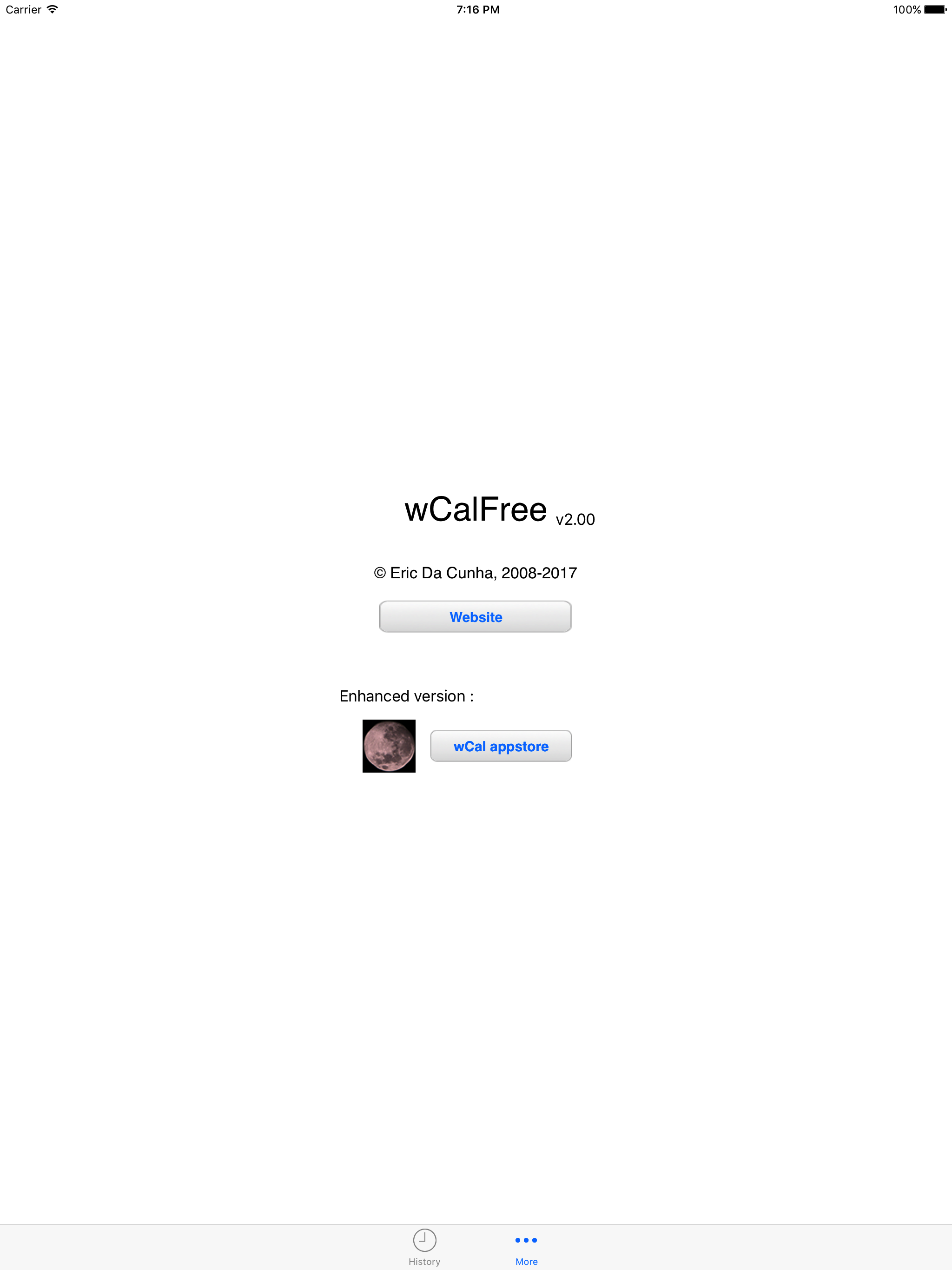 Version: 2.00
Updates:
2.00 64b version for iOS11.
1.51 Universal app, iPhone 5 compatible
- New statistical engine.
- Display all future period days.
- Small graphic update.
- External ad are less indiscrete.
1.41 Universal app, iPad compatible.
- Major bugfix for 1.40.
- Add iAd network.
1.40 Universal app, iPad compatible for iOS >= 4.2
- Add iAd network.
- This version MUST be upgraded.
1.30 Retina graphics, fix for wCal link.
1.25 Days in week are displayed according to local preferences
- Improved irregular cycle handling
- Ad supported
1.11 Bugfix for last month display.
1.10 Current day is displayed in blue.
1.03 Spanish translation, ¡ Por fin !
1.02 French translation, enfin !
1.01 bugfix calendar display for non europeans.
Keywords : Menstrual calendar, period calendar, cycles, menses.
---

Page en Français
More iPhone applications on
my blog
© Equinox Data Concept / Eric Da Cunha 2008-2017